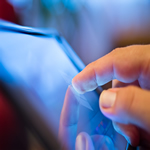 This article is based on our free ebook, What Manufacturers Should Know About the Industrial Internet of Things.
As one generation of machine operators prepares for retirement, manufacturers face the increasingly difficult task of preparing their replacements. We know training is a necessity, but it's also costly and time consuming. Even then, the end results aren't always guaranteed.
A component of the problem is in manufacturers' training structure itself. Training and practical experience are clearly two different things, but now, we can build training tools directly into the line so that the workforce can learn as they do. When manufacturers align their training programs with what's needed on the plant floor, they achieve improved operational efficiency faster and more affordably.
Gather
To analyze a training program, you start with documentation. Manufacturers need to document the existing knowledge so that line operators in training receive the right information at the right time. Through documentation and analysis, manufacturers can create the alignment necessary for the proper execution of a training program.
Organize
High operational performance rests on line operators' abilities to make informed decisions. Informed decisions need information that is concise and timely. After knowledge is gathered and analyzed, organizing the information in a way that makes sense for line operators in training is imperative.
Present
The last step in the process is where the analog process of gathering and organizing information meet the high tech process of presenting information. Technology Transfer and Training delivery tools ensure a knowledgeable workforce, such as:
Job Aids or placards at the point of use

HMI embedded process documentation

Near-field technology to deliver information when device is approached

Wireless and handheld devices with knowledge-based data references

Computer-based training aids with validation
Operators and technicians can deliver high operational performance when they have everything they need to do a job "at their fingertips." To learn more about What Manufacturers Should Know About the Industrial Internet of Things, click to download our free eBook.