3097 Satellite Blvd, Bldg. 700, Suite 200
Duluth, GA 30096
Local: (678) 328-2999
Toll-free: (855) 794-7659
Emergency Support: (678) 328-2944
Directions (by car) from Hartsfield-Jackson Atlanta International Airport:
Total distance – Approx. 35 miles
Take I-85 N toward downtown Atlanta
Follow I-85 N toward Greenville, SC
Take Exit 104 – Turn right on Pleasant Hill then left onto Breckinridge Blvd.  
Turn left onto Old Norcross Road
Go Straight across bridge,  cross Satellite Blvd to Building 700, Ste. 200 (2nd building on the right).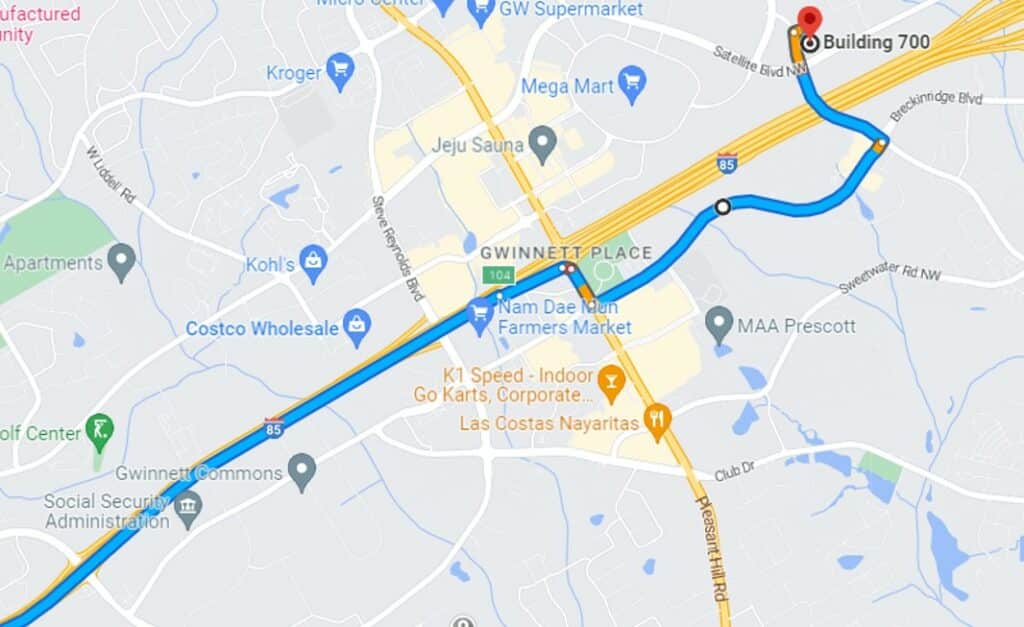 Hotels
There are several good hotels nearby Polytron offices.  For your reference, the following is a list of the most frequently used hotels.  Most of these chains will honor your company's corporate travel rate.