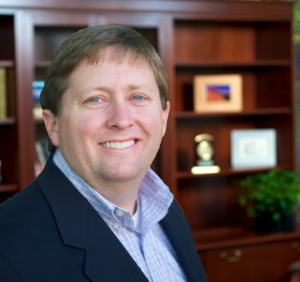 Ron Rich, P.E., PMP, was appointed CEO at Polytron Inc. on January 1, 2017.  He is focused on connecting with customers and industries, setting vision and strategy for the organization, and strengthening the company's culture and leadership team.
Ron joined Polytron in 1987 as a part-time employee while completing his studies at Georgia Institute of Technology. He has 30 years of experience in systems design, construction, and commissioning in the food, beverage, and consumer goods segments, and worked his way up to managing many successful multi-million dollar manufacturing system implementations for large multinational clients. He became an officer and managing partner in the company in 1994.  He has made invaluable contributions at each position he has held.
Ron received his Bachelors of Science degree in Electrical Engineering from Georgia Institute of Technology and is a licensed professional engineering in the State of Georgia and holds a Project Management Professional (PMP) certification.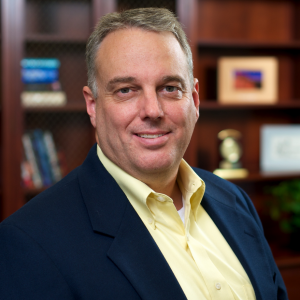 Damian Stahl, P.E., PMP, is a Managing Partner and Vice President of Operations at Polytron, Inc. He is charged with continuous improvement, optimizing service offerings, corporate resource management, and providing oversight on all project activities within the company.
Joining Polytron in 1989, he has amassed a wealth of knowledge and manufacturing experience in process, packaging, and material handling systems integration in the food, beverage and consumer products industries prior to becoming vice president.
Damian holds a Bachelor of Science degree in Electrical Engineering from the Georgia Institute of Technology in Atlanta, GA.  He is a registered Electrical Professional Engineer in the State of Georgia, and holds memberships with the Institute of Electrical and Electronics Engineers (IEEE), the Project Management Institute (PMI), the National Fire Protection Agency (NFPA), and the International Society of Automation (ISA).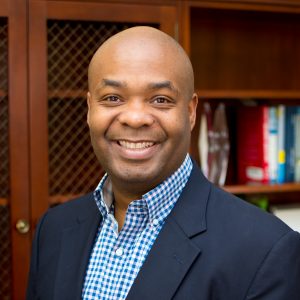 Rande Allen, MBA, PMP, was appointed VP of Sales at Polytron Inc. in February 2019.  In this position he is focused on developing the strategic sales plan and effectively managing Business Development resources based on Polytron's goals that will promote sales growth and customer satisfaction for the organization.
Rande joined Polytron in 1999 as a project engineer after working with General Motors, Transcontinental Gas Pipeline (Williams Company), and MC2.  He has over 26 years of experience in systems design, project management, training, and account management/business development.  With over 20 years of Polytron experience, Rande has worked in numerous capacities ranging from design to sales to starting Polytron's Training segment and has worked with many of the Fortune 50 companies in the food, beverage, and consumer goods segments.
Rande received a Bachelor of Science degree in Electrical Engineering from Louisiana State University, a Master's in Business Administration from Emory University, and holds a Project Management Professional (PMP) certification.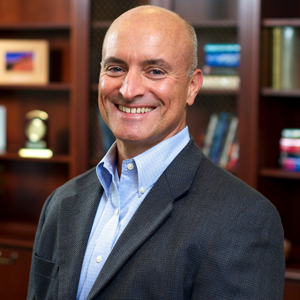 Richard W. Phillips, PE, PMP, is Director of Smart Manufacturing and leads Polytron's rapidly growing Smart Manufacturing Group that delivers technology-based solutions focused on providing manufacturing visibility, intelligence and integration to support data-driven business improvements. Richard has consulted and implemented Digital Transformation strategies for both large and small manufacturers with a focus on solutions that deliver significant ROI and value. His knowledge of industry best practices, best-in-class technologies, proven case studies, and an understanding of the impact of technology solutions on People and Processes,  has helped ensure successful delivery of Smart Manufacturing pilots and rollouts for multiple manufacturers.
Richard joined Polytron in 1993 as a design engineer where he subsequently gained extensive experience over the next 25+ years deploying innovative solutions to manufacturing clients across many different industries. He has expertise designing and implementing solutions in automation, information systems/MES, process/packaging, and Smart Manufacturing.
Richard holds Bachelors and Masters of Science degrees in Electrical Engineering from Auburn University, where he was a recipient three years in a row of NASA's Fellowship scholarship for his research with diamond thin film deposition.  Richard is a published author and professional speaker for Smart Manufacturing related content.  He is a member of the Forbes Technology Council.