Polytron knows that Smart Manufacturing is changing the way manufacturers operate.
Tomorrow's manufacturers must unlock the power of data from their plant floor systems in order to expand capability, improve efficiency and increase profitability. Polytron delivers innovative process and packaging solutions backed by our deep technological expertise deploying smart technologies, MES/MOM solutions and secure factory floor networking.  We do this in the spirit of consultative partnership that's distinguished our 35 years of satisfying manufacturing customers.
Polytron's extensive expertise in complex packaging systems and solutions goes back to our founding in 1983.  For flexible lines, complicated system design, OEE improvement or unusual packaging, we bring technical know-how and dynamic solutions to address, improve, and enhance each of our clients' challenges.  We combine best practices across multiple industries to design the right packaging solution for the manufacturing operation.  Polytron delivers complete integrated packaging solutions including: Material Flow to increase system throughput and reduce waste; Line Layout using 2D and 3D visualization; Equipment specification and selection for the right equipment from the right vendor; Product/Package flexibility by coordinating the marketing and engineering groups to ensure flexibility for the manufacturer's specific product variations.
Polytron delivers automated solutions for integrated supply chain traceability from raw material to consumer. These solutions are designed to sustain and enhance your business for the long-term.  We automate systems that: run a widely varied product matrix, are highly flexible, utilize technology that is open and easily supported by your operations staff; and are fully integrated with your MES/MOM, ERP and WMS systems to ensure proper tracking and delivery of the product. 
Our clients appreciate and engage our full system and solutions turnkey approach to support their strategic initiatives and establish long-term relationships with Polytron as a single-source provider.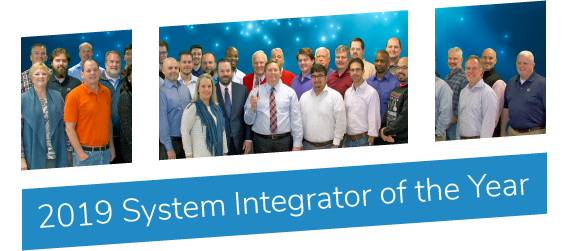 "Polytron's demonstration of strong technical skills, background experience on similar RFID projects, and professionalism with focus on meeting the needs of our key stakeholders have been the cornerstone of our success on this project."
– Water Filtration Manufacturer
OUR PURPOSE:

Innovative Solutions for Tomorrow's Manufacturer.
Do the right thing, even when nobody is watching! We believe sincerity, integrity, honesty and reliability are fundamental building blocks to success.
Do the right thing, all the time! We do more than just "enough"—we do what is right for all stakeholders, in all circumstances.
Do the right thing right, the right way! We need to know what we're doing, and we need to do it right for you! We work diligently to be a trusted, valued partner.
Do the right thing, better! We apply our creativity to develop a solution for your application. We do much more and much better, and will never be known for doing something "just like last time."
Do the right thing, and be jazzed up about it! We find personal satisfaction and reward when we put innovation to work for our customers. We love what we do and we believe it shows.


Do the right thing, with a willingness to be open and honest. We are a trusted partner communicating and acting with positive intent, authenticity, and transparency.
Do the right thing, by working together in a positive spirit to achieve quality outcomes and exceptional results. We are stronger when we work together.