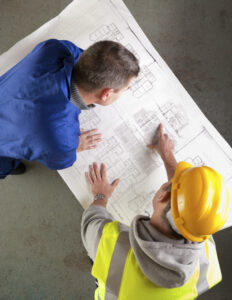 Since the beginning of 2020, manufacturers have responded to unexpected market conditions with resilience. They proved it is possible to respond quickly to situations that impact our workforce, infrastructure, and production to meet high demands. The lessons that we have learned from these changes are setting the trajectory of our future, and these trends will continue to impact our workplace and the application of technology for years to come.
Let's examine a few common scenarios that you might be facing in 2022:
Scenario 1:
Technology is not slowing down; it's only getting faster! So, staying aware of new technologies and developments in the industry is a tough task, especially when you are focused on running your own business. When it comes to executing capital projects, you know you don't have the necessary in-house expertise. You haven't performed a large capital project in years – if ever!
Scenario 2:
You are experiencing reduced staff levels due to downsizing or external market reasons, so there are very few people in your organization that can manage a capital project efficiently. If you were to implement a large capital project, their time would be torn between daily company demands and advancing this project.
Scenario 3:
More delays?! The supply chain issues have been affecting all of us, and they need to be actively managed to mitigate risks. You find yourself wishing you had better relationships and networks to help with these issues.
Maybe none of these scenarios sound like your company – congrats! That may mean that you have a CAPEX project manager whose job is to procure turnkey design expertise, equipment, vendor management from another companies to achieve success in all areas —  or you could be facing other issues that need to be tackled.
No matter what your situation is, project management is key to making sure your investments are not wasted. A Polytron turnkey project manager can come alongside your team to help you establish the specific requirements that you are looking for and to help you develop a roadmap to get you there. Our focus is on ensuring your project success of managing risks and holding the team accountable for their individual parts of the project.
As a system integrator with almost 40 years of expertise, Polytron is well-positioned to help businesses achieve success in all areas. Whatever scenario you are facing, we will meet you where you are. Learn more about Polytron's turnkey project management solutions below.