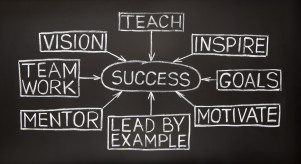 The value of internal trainers on staff within a manufacturing facility is increasing as the workforce ages and new employees fill the gaps. Internal trainers can orient new employees, mentor existing employees, or even audit/critique vendor/OEM-supplied training. But, even though we understand the value of good training, these programs are often understaffed and underfunded.
Finding Effective Trainers
Hiring and training trainers isn't a straightforward task because your most effective trainer is not always your most seasoned employee. Experience doesn't necessarily translate into being a good trainer. Yet, senior staff members are given the responsibility of training on top of their other job duties. After identifying the right people, manufacturers need to devote the appropriate time to work with trainers. One training event isn't enough; instead, it's about creating a culture in your operations crew that supports the long-term ownership of your systems. As with all things, there are costs associated to having trainers on staff; however, there are also measurable gains of increased productivity from this investment. Once manufacturers decide to train trainers, there are best practices to follow.
You Are Ready to Train-the-Trainers in Manufacturing, So What's Next?
The role of your new trainer(s) needs to be clearly defined. Everyone, from the plant manager to the newly hired employee needs to understand the purpose of a training position and the impact it will have on the organization. When there is a clear role for a trainer and a defined direction of where the organization is heading, overall organizational/cultural change can begin to occur.
A Trainer's Work is Never Done…
Facilitator, multi-tasker, planner, encourager, mentor, assessor…all of these adjectives are used to define the role of a manufacturing trainer regardless of the environment they train. However, a few additional terms might be included if that trainer is in a manufacturing environment, e.g., filler operator, mechanical maintenance technician, instrumentation engineer, etc. Why? Because experience tells us it is hard enough for a Plant Manager to devote anyone to be a trainer; trying to have this "trainer" focus on training alone and justifying it in the operations budget is something most are unwilling to do. Therefore, in addition to their role of trainer, these trainers must also continue supporting their current roles. We will assume the technical or operational role is already defined, so let's flesh out the role of the trainer by answering a few questions:
Q. Who will be responsible for scheduling internal and external training sessions, i.e., identifying trainees, training locations, handling logistics, etc.?
A. In some cases, this is handled by the HR or Administrative staff. If not, this may need to be included in the role of your trainer(s) as creating an effective learning environment begins with scheduling and doesn't end until the last training evaluation form is collected.
Q. Who will be responsible for managing incoming documentation?
A. Documentation is a crucial element of the training event; therefore, the management of said documentation for reference and 2nd generation training is vital for your organization to continue reaping the gains of the initial investment.
Q. Who will ensure new employees are oriented when they are hired?
A. Oftentimes this falls on the shoulders of the training staff.
Q. How will you confirm effective knowledge-transfer, and who will be responsible for capturing that information?
A. If you don't have a system to ensure knowledge is gained during a training event, you increase the difficulty in demonstrating and quantifying your Return-on-Investment.
Q. Who will be responsible for ongoing continuous improvement efforts, i.e., conducting lessons learned and implementing appropriate changes, in the training arena?
A. There will always be additional efficiency and learning you will need to incorporate for future events. Capturing that information effectively is paramount to a sustainable learning system.
Q. Are there current retention issues at the plant, i.e., do you have a highly transient workforce?
A. Answering this question will help clarify the amount of time your trainer will truly need to focus on training-related tasks.
There are numerous other questions that will require answering. Any you would like to share? Any issues you've encountered when defining roles for your trainers? Any suggestions for others? What do you think the role of a trainer is in the manufacturing industry?