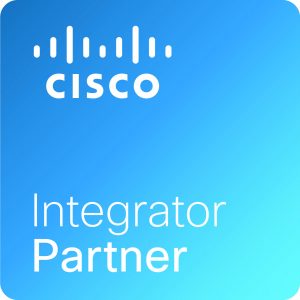 Duluth, Georgia – January, 2017 – Polytron, Inc. was selected by Cisco's Digital Transformation Group to be one of the first in its new Digital System Integrator Pilot Program.
Polytron, Inc. is a holistic Digital Solution provider – a Consulting and Engineering firm for manufacturers (not just a systems integrator) coming alongside its customers with full manufacturing systems and solutions for the Digital Transformation journey. Polytron understands that Smart Manufacturing is changing the way manufacturers strategically operate and is unique in its approach that addresses the culture change with a focus on its customers' people Connecting Process – People – Performance.
"The Cisco Digital System Integrator Program is a natural fit for Polytron," says Robin Cobb, PE, PMP, Manager, Industrial Network and Security Solutions (INSS) group. "We have been delivering innovative digital transformation engineering to our customers for many years enabling greater connectivity across the plant floor and connecting to the Enterprise level."
Polytron's certified expertise in the industry's best-in-breed technologies allows the Digital System Integrator to leverage the best technology solutions for the customer to meet its long- and short -term business objectives.
Unlike other firms, Polytron's Workforce Development and Training Group focuses on the people side of the digital journey. With today's multigenerational workforce, developing a data-driven mindset for consistent operational efficiency requires standardized processes, new skill sets,  a new way of communicating on the plant floor, and understanding manufacturing data delivered to the right person at the right time and the right place for actionable results.
"Polytron's collaborative relationship with Cisco's Digital Transformation Group will allow us to better support the customer's whole business with Smart Manufacturing Solutions ̶ from the plant floor to the business enterprise," says Polytron vice president Brent Stromwall. "We are proud to have been selected as one of the first integrators to participate in the Digital System Integrator Program."
Polytron, Inc – Industrial Networks and Security Solutions (INSS):  Developing a robust and secure network infrastructure requires protecting the integrity, availability and confidentiality of control and information data.  Polytron's approach to industrial network convergence applies a design methodology for network requirements to develop a physical framework to align with and support the customer's logical framework.   From Network Audit to definition and design, through Implementation and Validation, our roadmap ensures secure, standardized, and consistent network integration to enable plant wide information sharing. Polytron is a certified solution partner with other technology solution providers for Industrial Network Solutions and Security.  Our technology relationships allow us to deliver the right solution to meet our clients' specific needs. Our engineers are Cisco CCNA certified and we also have ISA99 Cybersecurity Fundamentals Specialist on staff.