Polytron, Inc. Launches 53 Weeks of SAFETY
5-Minute Safety Discussions for Shift Change Meetings
Duluth, Georgia – September 08, 2017 – Polytron, Inc. is pleased to introduce 53 Weeks of SAFETY. Polytron has answered the call from manufacturers to develop a product to help them facilitate quality safety training discussions at the plant floor level.
Grounded in years of workforce development and training for manufacturing, Polytron's 53 Weeks of SAFETY provides an effective training product to support plant facilitators by educating and empowering them to exhibit safety and health expertise.
This year, OSHA has included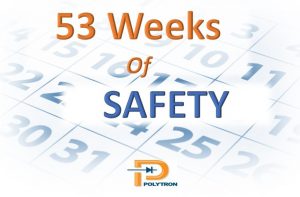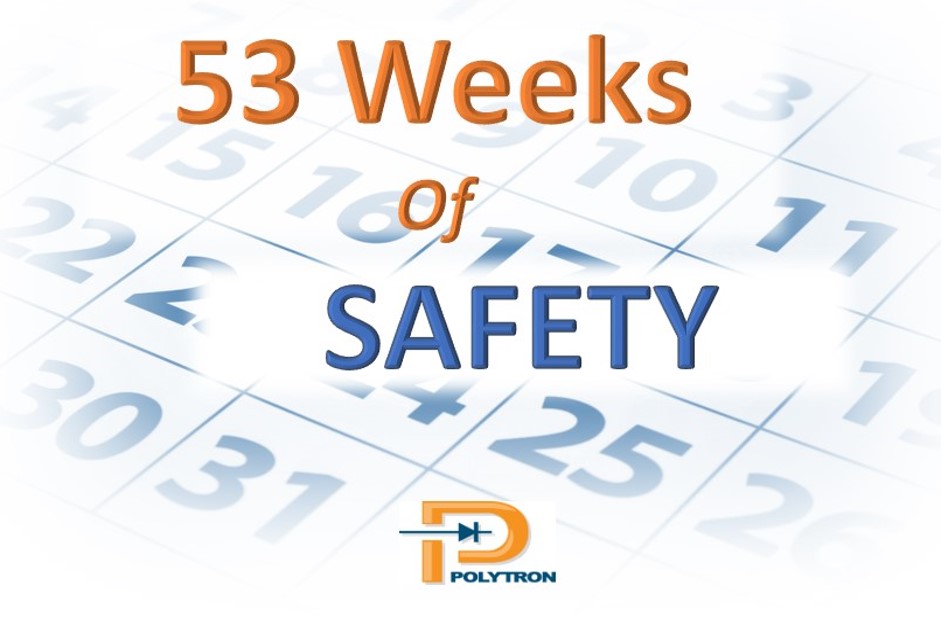 Safety Training violations in its 2016 TOP 10 Violations List.  OSHA's current standards contain over 100 requirements for safety training.  It is recommended that frequent and targeted safety and health training be implemented to reduce work-related injuries and illnesses on the plant floor.
53 Weeks of SAFETY delivers easy to use 5-minute Daily Safety Discussions, with topics to help workers learn how to:
Identify the safety and health problems in the workplace;
Analyze the causes of these safety and health problems;
Bring about safer, healthier workplaces, and
Involve co-workers in accomplishing all of the above.
Polytron, Inc. is launching 53 Weeks of SAFETY at the 2017 Safety Leadership Conference being held in Atlanta, September 11 – 13.
For more information on 53 Weeks of SAFETY, visit the Polytron website.
Polytron, Inc., is a CSIA-Certified leader in engineering consulting and 2015 System Integrator of the Year, delivering Full Manufacturing systems and solutions. Founded in 1983, Polytron has an impressive customer list representing primarily Fortune 500 companies focused in the Food, Beverage, Consumer Products, Life Sciences, Chemical, Automotive and other major industries. Polytron's solution portfolio includes Project Management, Automation, Machinery Safety, Manufacturing Intelligence and MES, Industrial Network and Security Solutions, and Workforce Development and Training for workforce optimization. For more information on Polytron, Inc., visit www.polytron.com or call (855) 794-POLY (7659).