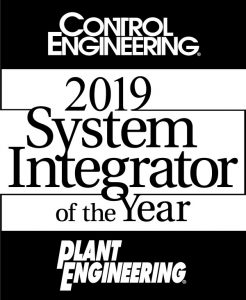 DULUTH, GA – December 10, 2018 – Polytron, Inc., a Digital System Integrator, leader in engineering consulting and Systems Integrator is pleased to announce that it has again been awarded the prestigious System Integrator of the Year for 2019.
Each year, system integrators around the world compete for the title of System Integrator of the Year based on achievements in the areas of technical expertise, business skills, and customer satisfaction. Hosted by Control Engineering, entries are reviewed by a panel of industry experts who select one winner from each of the three revenue categories.
Read Control Engineering Interview with Polytron CEO, Ron Rich.