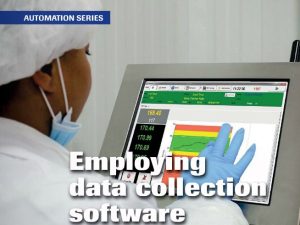 Richard Phillips, PE, PMP recently contributed to a Data Collection brainstorm article in the May issue of Food Engineering Magazine.
"Data collection is about manufacturing intelligence – systems that collect and store data, and present it to users in a contextualized, relevant, timely manner to drive productivity improvements efficiently, say Richard Phillips, manufacturing intelligence product manager, Polytron, Inc., a CSIA [Certified] member.  Manufacturing intelligence systems provide traceability, performance management, production planning and scheduling, workflow management, messaging notification, quality, and SPC, add Phillips."  Click to Read the Full Article. Page 47.
Read More about Polytron's Manufacturing Intelligence/MES solutions.