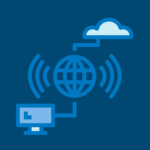 Over the past year, the pandemic exponentially accelerated the need for remote connectivity. As travel halted, many manufacturers flexed their infrastructure to support remote access for service technicians, operators, engineers, and other manufacturing personnel. This uptick has stressed the bandwidth and security of manufacturing infrastructures.
To manage a secure infrastructure that supports remote connectivity, it is pertinent to secure the infrastructure that you currently have. Manufacturers have moved away from disparate or hard-wired systems, and they have been replaced with open platforms to segment and protect the system. Currently, there are no protocols in place to address and document the procedures that occur when a security threat happens. As manufacturers follow the industry trends and move toward remote connectivity in the plant, security protocols will be implemented to ensure proper security. 
Hear Polytron's experts talk more about industry trends.