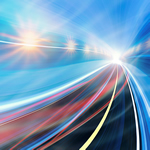 This article is based on our free ebook, What Manufacturers Should Know About the Industrial Internet of Things.
There are a litany of problems manufacturers currently face that existing technologies are built to address. The question isn't whether it's possible to evolve your platform, we know it is. Instead we ask why they aren't being addressed.
Why would you base your plant floor decisions on end-of-life hardware and software?

Why do you experience unscheduled downtime and productivity issues?

Why doesn't your current network handle today's technologies?
Just to name a few.
Manufacturers who want to continue to compete well into the future will need to address all of its plants' problems head on – soon. The emphasis really is on addressing all of the problems at once because the plant floor is a connected ecosystem. Problems cascade from one area into another. For example, when controllers and drives reach end of life and are replaced, that action will most likely initiate changes such as:
Plant network upgrades for increased wireless, improved Ethernet, and a bigger data highway

Changes for the operation of equipment downstream

Standardized code across all systems for faster system-wide updates and changes

Greater access to data via historian collection and reporting

Higher visibility into plant operations with scoreboards, intuitive HMIs, and handheld devices
All of these changes require a holistic, 3D-top down view of the whole plant. The increased data visibility makes collaboration between cross-functional teams possible. When everyone has the same information, groups can define working relationships and cross-functional teams that collaborate.
But to start, manufacturers need to understand why they haven't addressed their existing problems with a plan for moving forward. Once the decision is made to address the problems, we can help. A network assessment can detail small steps which can lead to major improvements in efficiency and help to create a realistic plan to get your plant ready for the future.
To learn more about What Manufacturers Should Know About the Industrial Internet of Things, click to download our free eBook.