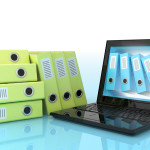 Big helpings satiate us and generate fuel for carrying on continued activities, and without them, it can be difficult to get through each day. As with "helpings" from the dinner table, training tools and mechanisms for providing operational support provide fuel for what takes to achieve and maintain operating efficiencies in the work environment. It can be challenging to meet the dynamic and seemingly insatiable needs of an organization focused on continuous improvement. Company expansions, equipment upgrades, job rotation, new employees, and other factors weigh in on conditions requiring ongoing training and documentation.
The good news is that consultants are always available to develop training and documentation. Depending on the pace of change in your organization, however, over-reliance on outside vendors often requires significant cost and employee time spent ensuring that the vendors are meeting your essential business needs. Even better, you can employ dedicated individuals in your organization to develop and facilitate in-house training programs, create documentation to support on-the-job performance, and provide their ongoing maintenance to meet the dynamic needs of an organization focused on continuous improvement. By helping yourself to key training tools and approaches, your employees can go one step farther with the right tools to develop their skills.
Employees with good communication skills can learn how to design and develop instructional programs in house. By developing pre-packaged courses, you ensure that the training developed for use by trainers and subject matter experts contain "built in" instructional elements, such as presentation materials, activities, and assessments that assure transfer of knowledge to learners. Developing training this way also makes certain that the content is consistent from one training event to another. The Instructor Certification Program (ICP), sometimes referred to as Train-the-Trainer, gives instructors the ability to effectively transfer knowledge.
Learning how to develop job aids is another form of self-service that will help you meet documentation requirements. Subject matter experts can learn to create job aids for use during operations to ensure that tasks are performed correctly.
We have developed our training development programs so that you can help yourself. We believe that putting performance in the hands of your people creates an environment of consistency for effective continuous improvement. Let us help you develop your in house expertise to transfer knowledge to satisfy a hungry machine.