2015 Year in Review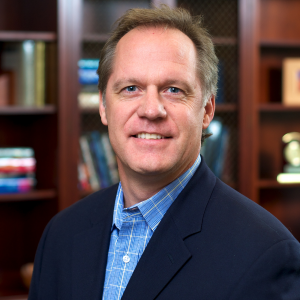 As we come to the end of our year as 2015 System Integrator of the Year, we wanted to share some of our key discussions with manufacturers this year.
Smart Manufacturing:  This discussion has centered around a highly connected, knowledge-enabled industrial enterprise, where all business and operating actions are optimized to achieve substantially enhanced productivity, sustainability, and economic performance.  Manufacturers' success over the coming years will be comprised of connected data-driven processes that combine innovative automation, interactive connectivity, sensing and control, and a transformed workforce.
What manufacturers should be doing now to prepare.  Our discussions have centered around getting the plant infrastructure ready for flexibility, speed, and effective decisions based on manufacturing and supply chain data.
Upgrade industrial network and security to allow for operational upgrades.  This includes open and scalable architectures for robust industrial Ethernet and enterprise networks.
Implement standards-based Industrial IP Ethernet switching and security services.
Install new higher speed drives, controllers, sensors, etc. delivered on an industrial platform with scalable, secure, real-time performance.
Provide access to video, cameras, smart controllers, data, and real-time feeds from HMIs, wireless handheld devices, and scoreboards.
Implement digital control systems with embedded, automated process controls, operator tools, and information systems, that are optimizing your plant operations.
Add asset management with predictive maintenance tools, statistical evaluation, and measurement to maximize plant reliability.
Install smart sensors to detect anomalies and help avoid abnormal or devastating events.
Integrate smart systems within industrial energy management and externally to a smart grid for real-time energy optimization.
Challenges facing manufacturers this year and for the near future have focused on current barriers to improving production and managing plant data for better decision making.
Obsolete Technology is hampering current operational efficiency.  With the end of life for many Variable Frequency Drives (VFDs) and Programmable Logic Controllers (PLCs), lack of parts and technical maintenance have increased production downtime in many of the manufacturing facilities that are 20+ years old.  This must be addressed in order to move into the Smart Manufacturing environment.
Machinery Safety is a critical component of creating a safe plant floor for the new data-driven environment.  Conducting total plant risk assessments and building a culture of safety have become priority for many manufacturers.  Strategic conversations with many companies during our recent participation in the Safety Leadership Conference in Greenville, SC really drove home this requirement. Many of the upgrades listed in the Smart Manufacturing discussion will call for the upgrade of machinery safety across the total facility. More and more manufacturers are including safety data in their MES/Manufacturing Intelligence strategic plan.
Manufacturing data capture and management is a must have for the near future. In a data-driven environment, integrated data management is critical to operational efficiency.  Our discussions have centered around the Manufacturing Intelligence strategy, platforms, and a sustainable technology to support future growth. Manufacturers are requiring meaningful real-time data to make fast information-based decisions to quickly respond to the market, lower operational costs, and drive product innovation.
Workforce Optimization requirements are changing fast. Preparing the workforce for the changes that will be seen as early as next year is one of the critical components for operational efficiency.  As the plant floor becomes more digital and data-driven, seasoned operators and maintenance will require advanced training to effectively manage the manufacturing processes and production. New younger generation workers are less skilled in the older equipment, but have more high tech skills and require more information at their fingertips to be effective. Creating a more intuitive work environment with HMI embedded process documentation, job aids or placards at the point of use, wireless and handheld devices with knowledge-based data references and computer-based training aids are going to be critical to achieve the higher production output potential of Smart Manufacturing.
If you would like to discuss a plan for your manufacturing strategy for 2016 and future, we invite you to have a lunch session with our experts. Click to Schedule a Session Today.