Leadership Team
Invested professionals with over 100 years combined manufacturing expertise.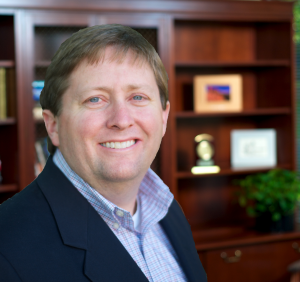 Ron Rich, P.E., PMP, was appointed CEO at Polytron Inc. on January 1, 2017.  He is focused on connecting with customers and industries, setting vision and strategy for the organization, and strengthening the company's culture and leadership team.
Ron joined Polytron in 1987 as a part-time employee while completing his studies at Georgia Institute of Technology. He has 30 years of experience in systems design, construction, and commissioning in the food, beverage, and consumer goods segments, and worked his way up to managing many successful multi-million dollar manufacturing system implementations for large multinational clients. He became an officer and managing partner in the company in 1994.  He has made invaluable contributions at each position he has held.
Ron received his Bachelors of Science degree in Electrical Engineering from Georgia Institute of Technology and is a licensed professional engineering in the State of Georgia and holds a Project Management Professional (PMP) certification.
Damian Stahl, P.E., PMP, is a Managing Partner and Vice President of Operations at Polytron, Inc. He is charged with continuous improvement, optimizing service offerings, corporate resource management, and providing oversight on all project activities within the company.
Joining Polytron in 1989, he has amassed a wealth of knowledge and manufacturing experience in process, packaging, and material handling systems integration in the food, beverage and consumer products industries prior to becoming vice president.
Damian holds a Bachelor of Science degree in Electrical Engineering from the Georgia Institute of Technology in Atlanta, GA.  He is a registered Electrical Professional Engineer in the State of Georgia, and holds memberships with the Institute of Electrical and Electronics Engineers (IEEE), the Project Management Institute (PMI), the National Fire Protection Agency (NFPA), and the International Society of Automation (ISA).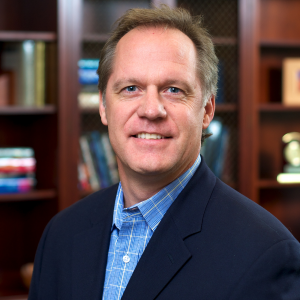 Brent Stromwall, P.E., PMP, is Managing Partner and Vice President of Business Development at Polytron, Inc., with multiple responsibilities that include driving strategic initiatives, marketing, and sales. He is a published author, an industry thought leader, and a frequent speaker and presenter at conferences nationwide.
After graduating with a Bachelor of Science degree in Electrical Engineering from SUNY's Binghamton University, Brent joined Polytron in 1989 and started his career working on a packaging line project for a major photographic media manufacturer. Prior to his assignment as Vice President, he directed projects for multinational clients and demonstrated his mastery of all phases of project engineering including contract development, administration, budgeting, and scheduling. With over 28 years experience in manufacturing, he is a proven project manager and authority in process, manufacturing and packaging solutions, automation and information systems, concept and design development, and implementation. He loves his job and enjoys being an ambassador for Polytron.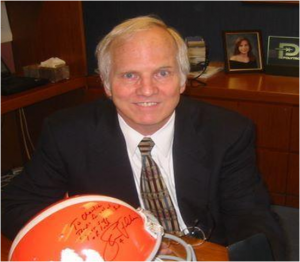 Charles W. Jager, P.E., President Emeritus and co-founder of  Polytron, retired as President on December 31, 2016. 
He founded Polytron  in 1983, projecting his passion for computers, automation, and "all things electrical." Charlie envisioned Polytron as a premier technology resource for the manufacturing and process industries.
Charlie graduated from Clemson University in 1967 with a degree in Electrical Engineering.  After a short internship in power distribution with SCE&G (SCANA), he served in Vietnam as an army officer.  Charlie then worked with NCR as a computer systems analyst and with Georgia Power as a substation controls and instrumentation engineer before joining Process Control Corporation, a plastics processing machinery manufacturer.  Prior to founding Polytron, Charlie was an owner and vice president of Hibble, Peters and Dawson.  At HPD,  Charlie won the Georgia Engineering Excellence Award for his automation designs on the Atlanta Cyclorama and served as HPD's principal power, automation, and instrumentation consultant to the water and wastewater industry.
A native of Charleston, SC, Charlie met Anthoula Kirlis in the 6th grade.  They married in 1971.  Charlie and Anthoula have two daughters and two grandchildren.   About being a grandfather, Charlie says, "I am still in training.  There are Ninja Turtles, Transformers– so much to learn!"